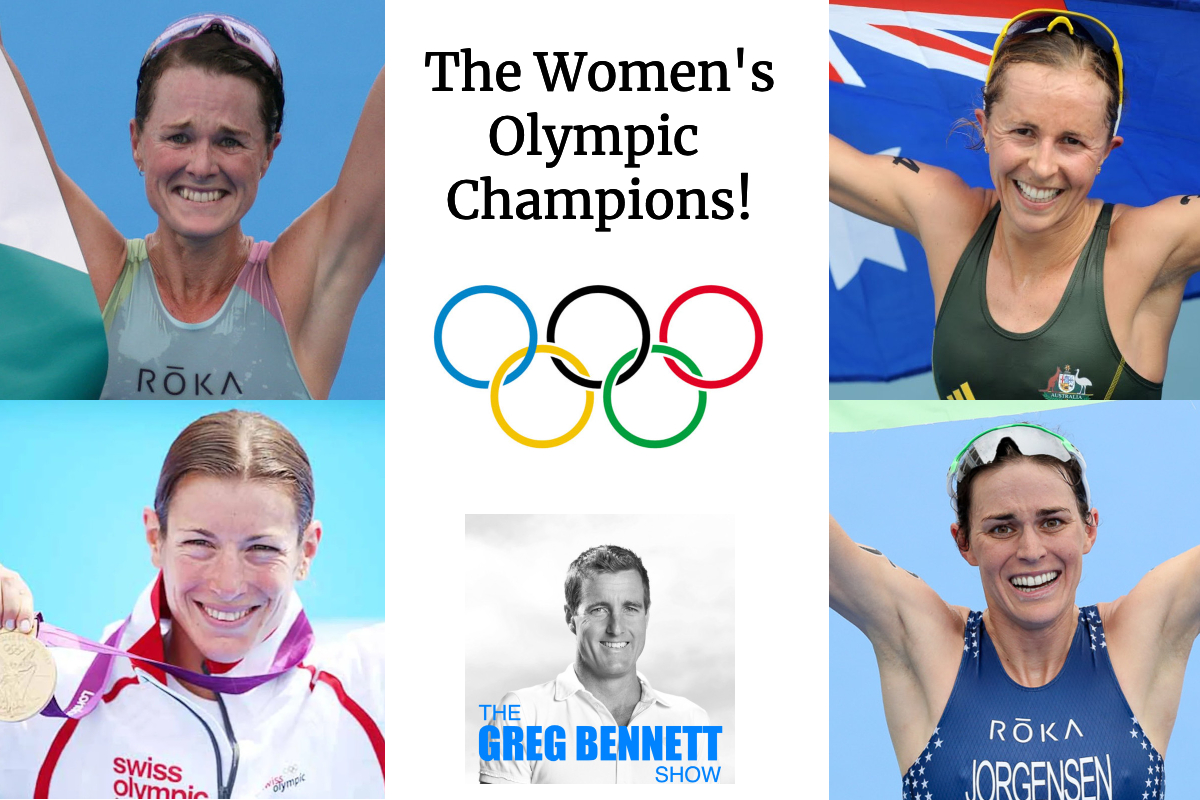 This is a treat and such a privilege to have Emma Frodeno (formerly Snowsill), Nicola Spirig, Gwen Jorgensen, and Flora Duffy. . It's taken several months... but we are finally here. I'm so excited about this episode.
You see, I've always wondered what it takes to win on that special day, that one day that every Olympic athlete aspires to. I've wondered what it must feel like crossing that finish line knowing that you are the Olympic champion, and how does that heavy medal affect the rest of your life?
Well, today we'll get some answers to those questions... today I have the past four-woman Olympic Triathlon gold medalists on the show. Four Gold and one Silver between the four of them.
These are women that I have trained and been at races with. They have all conquered the world and have been heroes to their respective countries. All of them I truly admire and would call good friends.
All but one have been on the show and you can find their past episodes on your podcast app of choice.
But never have they all been together on the one show. I'm feeling very honored that they have all agreed to come on, and amazed that we were able to coordinate times from all corners of the world.
In this episode, they all discuss their mindset 2 weeks leading into the Games and how it changed leading into the race. When did they feel like they had it won. And, What was the first initial feeling you felt crossing the line, and finally How did the Gold medal affect each of their lives.
Truly incredible to have them all on the one show... I can't thank them enough for making this happen.
Athletic Greens
-
a FREE year supply of Vitamin D AND 5 FREE travel packs with your first purchase by visiting
athleticgreens.com/greg
FormSwim Goggles -
formswim.com/greg
for $15 off - The coupon will be automatically added to the cart. Or use code GREG2021 at checkout.
"The Greg Bennett Show" -