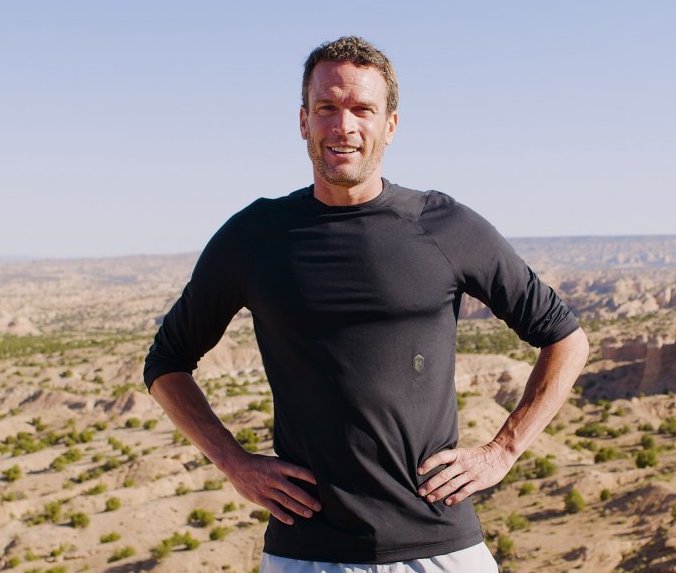 Ryan Bolton is a former professional Triathlete and Olympian and now one of the world's greatest endurance coaches.
With a successful college running career, he made the move to Triathlon and represented the USA at the 2000 Sydney, Olympic Games, and post-Olympics had great success in the world of Ironman.
Combined with his studies in exercise physiology, and master's in human nutrition, with an emphasis on stress metabolism, He has the perfect background for top-level coaching.
He's coaching some of the world's greatest endurance athletes including Ironman Ben Hoffman who I had on the show a couple of months back, Boston Marathon champion Caroline Rotich, and young up-and-coming Triathlon star Sam Long.
He's the founder and head coach at Bolton Endurance and the director of the Harambee (pronounced huh-RAHM-bay) project – which is a group of elite distance runners in Sante Fe, New Mexico. And is also working with USA Triathlon as a technical advisor.
One of the great talents of the world of Triathlon.
In this episode, Ryan discusses his journey into the world of Triathlon, some of his regrets as an athlete, and his transition from athlete to coaching. He shares how he works with each of his incredible athletes, getting them ready for their respective goals. He describes the incredible joy he receives when his athletes achieve and how that joy is far superior to his own moments of success... including the Olympic Games experience.
Ryan is fully invested with each of his athletes and is doing everything he possibly can to make them the greatest.