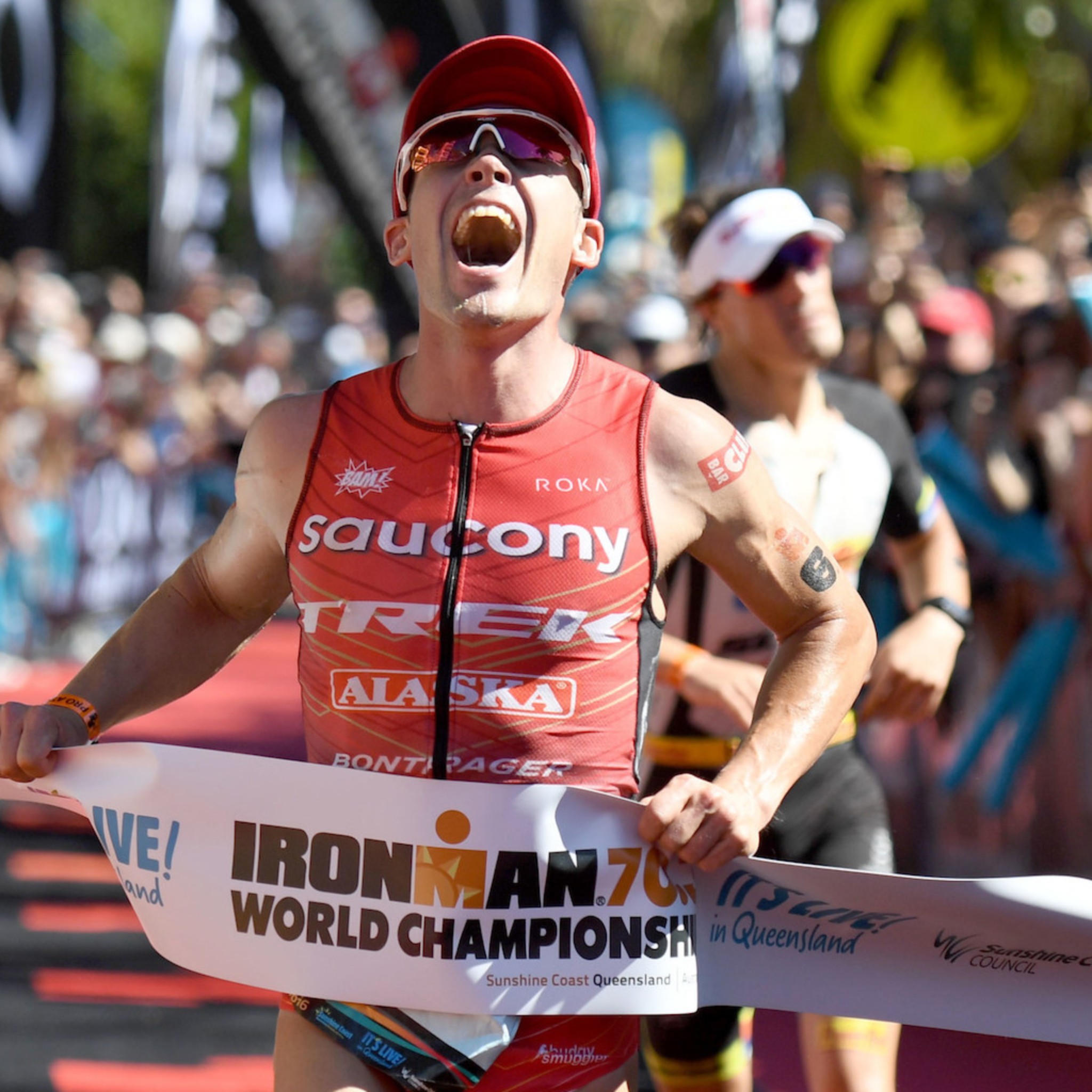 Today, I'm joined in the studio by Tim Reed. Tim has over 80 professional podium finishes, winning 23 Ironman 70.3 distance events, add to that Ironman Australia, and in 2016 won the Ironman 70.3 World Championships on home soil on the Sunshine Coast. Queensland, Australia.
Somehow, he's able to balance his professional racing with his wife and raising their three young boys.
It's been a pleasure watching him win so consistently over the years. And now I get to sit with him in the studio.
In this episode, we discuss Tim's journey and his process, we dissect the Ironman 70.3 World Championships and we have some fun with 15 rapid-fire questions.
I'll have to have Tim back on the show. His knowledge of what it takes to perform at the highest level is remarkable... we could have kept talking for hours... in fact, we did keep chatting post-recording for a long time.
min 47.00 - Predictions The 70.3 World Championships in St.George - altitude, dry air, advantage media at front of the race, Sam Long, 1/2 the field will be cooked, can the Norwegians maintain a pick
min 52.10 - The woman predictions - Daniela Ryf, Taylor Knibb - Swimmers Lucy Charles-Barclay, Pamela Oliveria, Bike - Clear favorite is Daniela Ryf - The claims are power climbs - the difference between weight for athletes on the hills, Holly Lawrence, Chelsea Sadaro, Paula Findley, Jackie Hering, Ellie Salthouse, Emma Pallant-Browne - Tims picks 1st Daniela, 2nd Taylor Knibb 3rd Ellie Salthouse - 1st Daniela Ryf, Emma Pallant-brown, and Taylor Knibb
min 59.00 - The men predictions - who is out Gomez, Brownlee, Lionel Sanders, - Michael Raelerts a dark horse for top 5 - Sam Appleton, Ben Kanute off the front - "They've gotta go" - Sam Long - the media train upfront could hurt him - Gustav Iden is the favorite, Kristian Blummenfelt in 2nd, Feeling for Rudy von Berg, Brad Weiss is on form - Appleton, and Kanute for the podium, Daniel Beakegard
min1.06.00 What about Tims prediction - he'd like a top 10
Athletic Greens
-
a FREE year supply of Vitamin D AND 5 FREE travel packs with your first purchase by visiting
athleticgreens.com/greg
FormSwim Goggles -
formswim.com/greg
for $15 off - The coupon will be automatically added to the cart. Or use code GREG2021 at checkout.
"The Greg Bennett Show" -