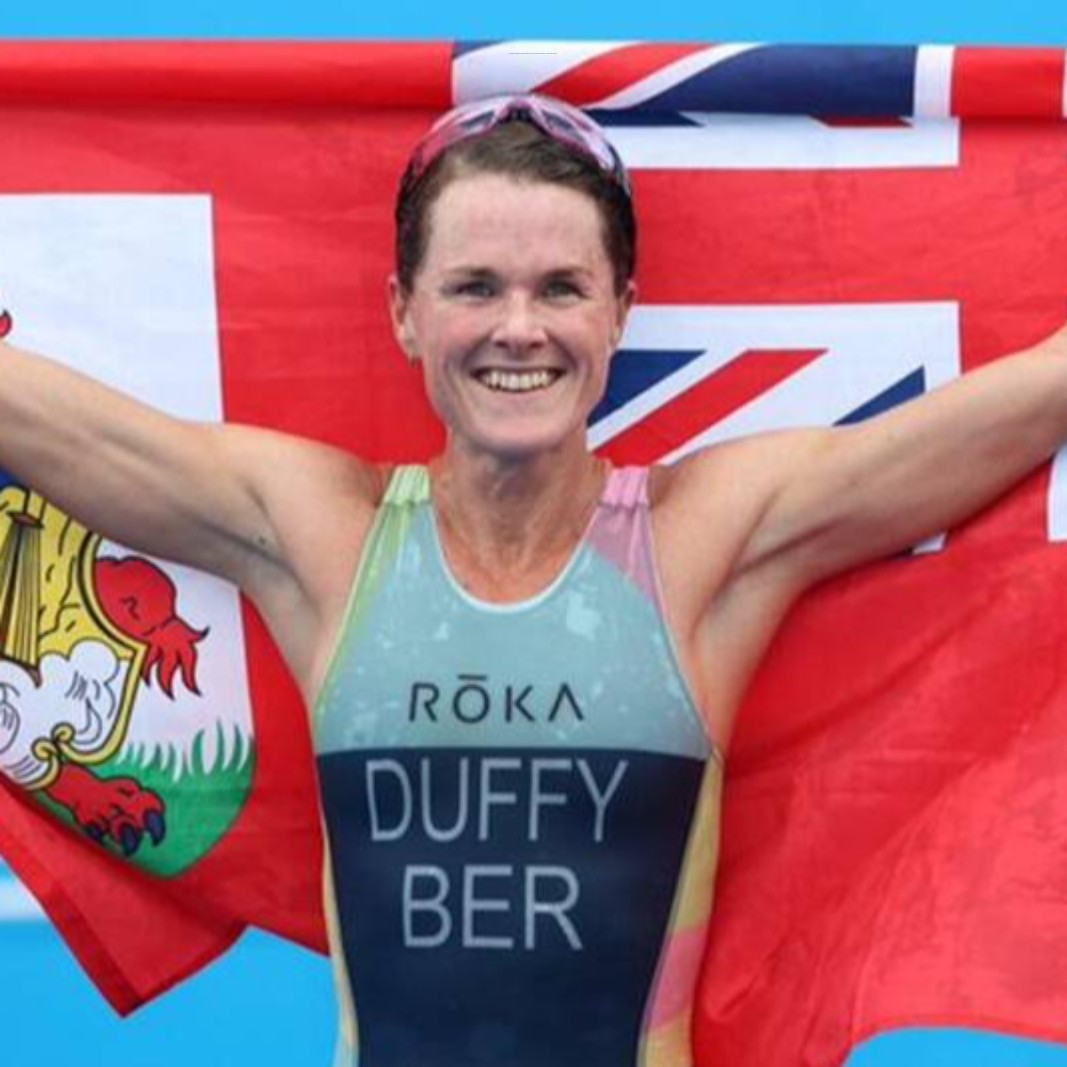 If you've listened to this show, you would have heard me say in the Introduction to each episode – "Success comes to those who endure just one moment longer."
Well, Today's guest is the epitome of that quote. She has been steadily improving her craft for two decades. Building upon each day, month, and year to reach the very top of the sport – To become the Olympic Champion.
She's one of the most decorated Triathletes in history:
Now with Olympic Gold in Tokyo, Japan
Commonwealth Gold on the Gold Coast, Australia
And 9 World Titles including:
Two ITU Triathlon World Championships
Two ITU Cross World Championships
And Five Xterra Triathlon World Championships
It hasn't been all smooth sailing, she's had setbacks and had to rebuild numerous times, but she keeps getting back up and rebuilding stronger.
She's been a friend of ours for over 10 years and she's one of the most down-to-earth champions you could ever spend time with.
She is the first gold medalist for her country of Bermuda.
In this episode, Flora describes what it took to win Gold in Tokyo, the journey to get there, her team, the good times and the bad, and the race itself.
This episode had a little bit of everything... the emotional joy of winning gold, plus the heartache and the delusion that comes with professional sport, and plenty of laughs.
You will leave this episode becoming an even bigger fan of one of the all-time greats of the sport of Triathlon.
Athletic Greens - a FREE year supply of Vitamin D AND 5 FREE travel packs with your first purchase by visiting
athleticgreens.com/greg
FormSwim Goggles -
formswim.com/greg
for $15 off - The coupon will be automatically added to the cart. Or use code GREG2021 at checkout.
"The Greg Bennett Show" -